Whether you enjoy your cigars with friends in the afternoon, during dinner, or perhaps later in the evening as you unwind, many of our cigars pair beautifully with a variety of foods and beverages. We've highlighted five of our most popular cigars with our favorite pairing suggestions, starting with Ammezzati.
AMAZING WITH BOLD RED WINES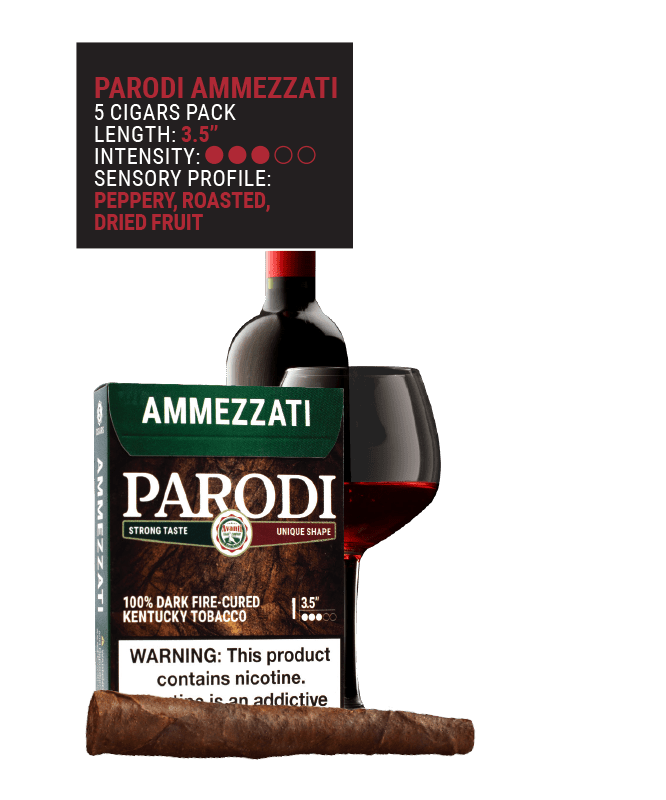 Parodi Ammezzati
Grab a pizza, your go-to bottle of San Giovese or cabernet sauvignon, and enjoy a Parodi Ammezzati for a great night in with friends. Bold red wines bring out the roasted and dried fruit flavors in this classic cigar.
What to Eat:
Pizza
Pasta + red sauce
What to Drink:
San Giovese
Cabernet Sauvignon
Merlot