We're never ones to say no to dessert. One of our favorite ways to enjoy our favorite sweets is with an Avanti cigar – sounds delicious, right? We've compiled a list of 3 of our favorite dessert and Avanti cigar duos we LOVE, and we think you will, too! 
---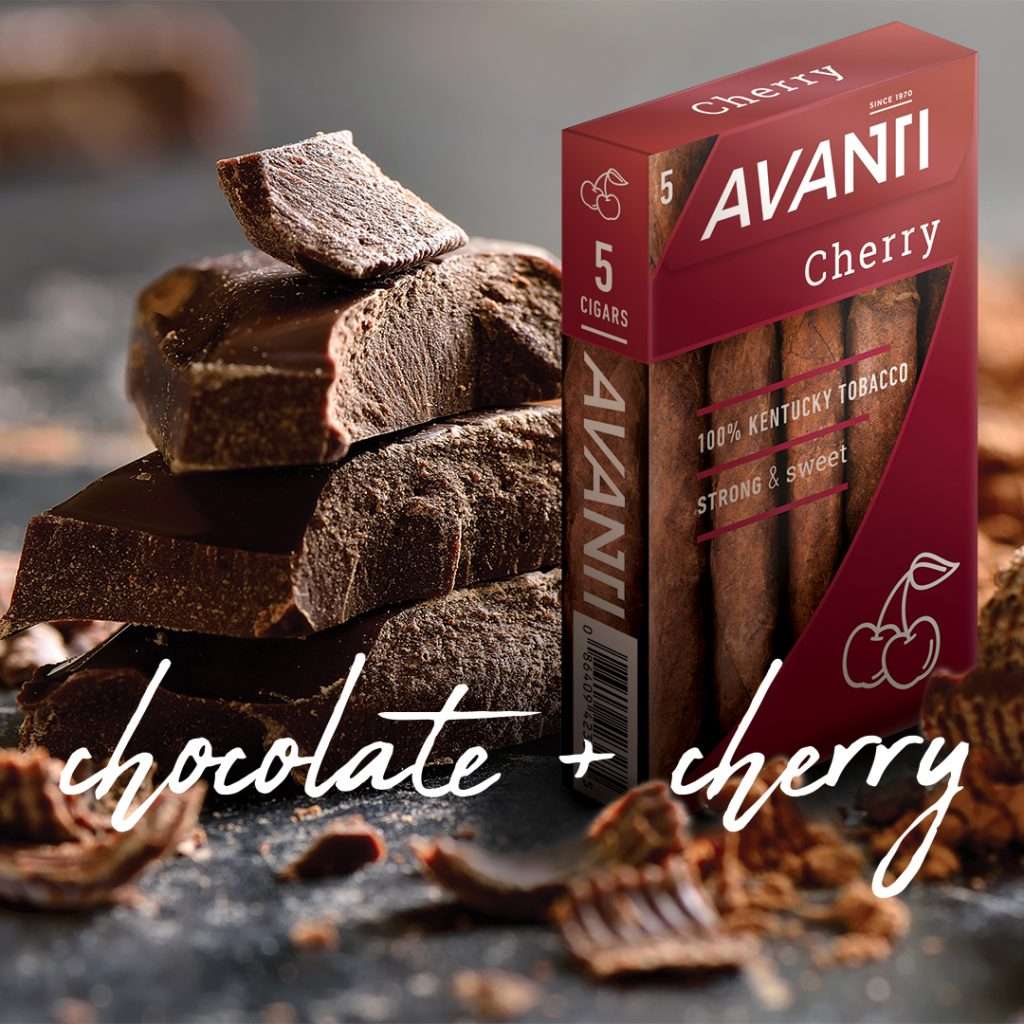 Avanti Cherry & Chocolate
The sweet and tart flavors of an Avanti Cherry cigar perfectly complement any kind of chocolate dessert and offer an elevated, indulgent feel. Chocolate and cherry is already a great combination, and the velvety touch of the flavor of mature cherries we use in our Avanti Cherry cigars combined with the intense wood notes of dark fire-cured tobacco take any chocolate dessert up a notch. Try an Avanti Cherry with chocolate mousse, chocolate truffles, or a heavenly slice of chocolate cake.
Avanti Vanilla & Ice Cream
The delicate and creamy flavors of an Avanti Vanilla cigar go well with just about anything, as vanilla is a classic and versatile choice. Avanti Vanilla cigars pair especially well with most ice creams, particularly flavors with existing vanilla notes, like birthday cake, neapolitan, and cookies n' cream. Avanti Vanilla cigars are just sweet enough without being overpowering, with the roasted and spicy notes of Kentucky tobacco balancing it out.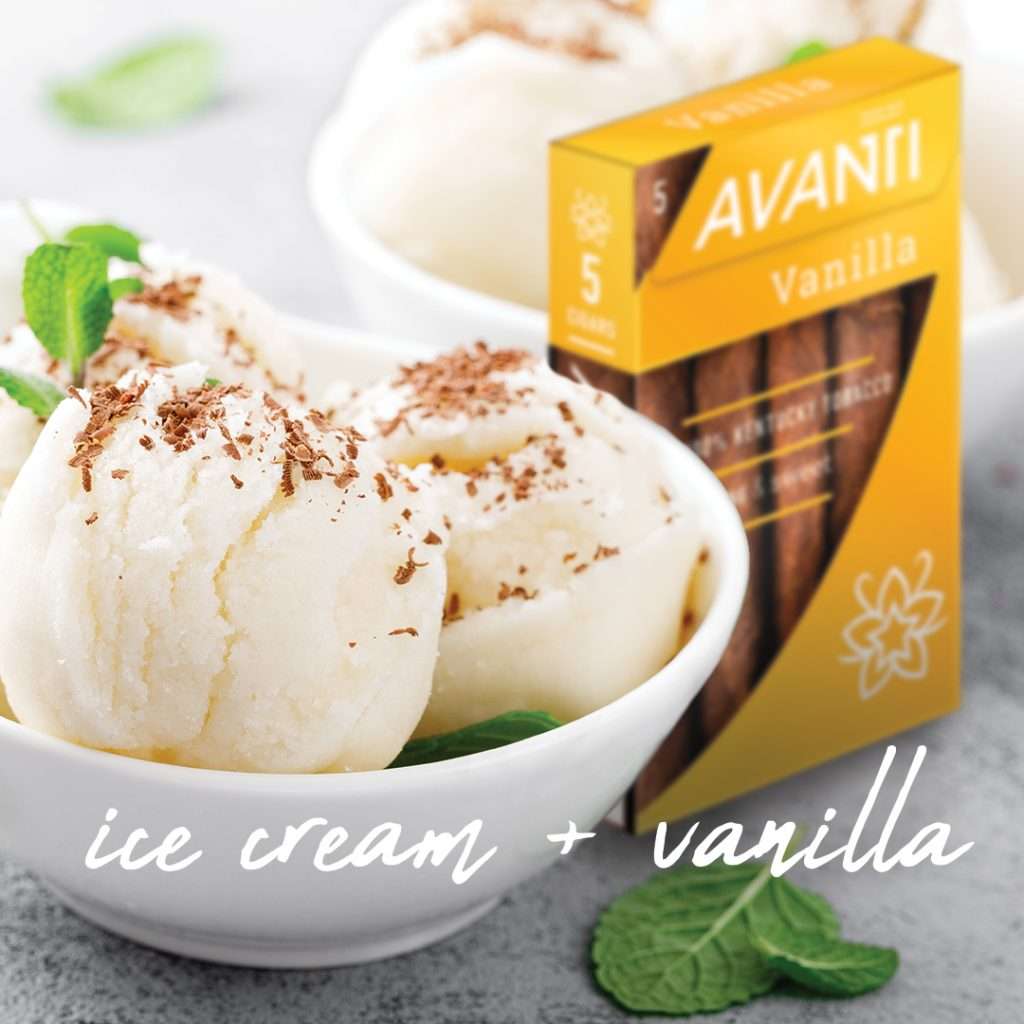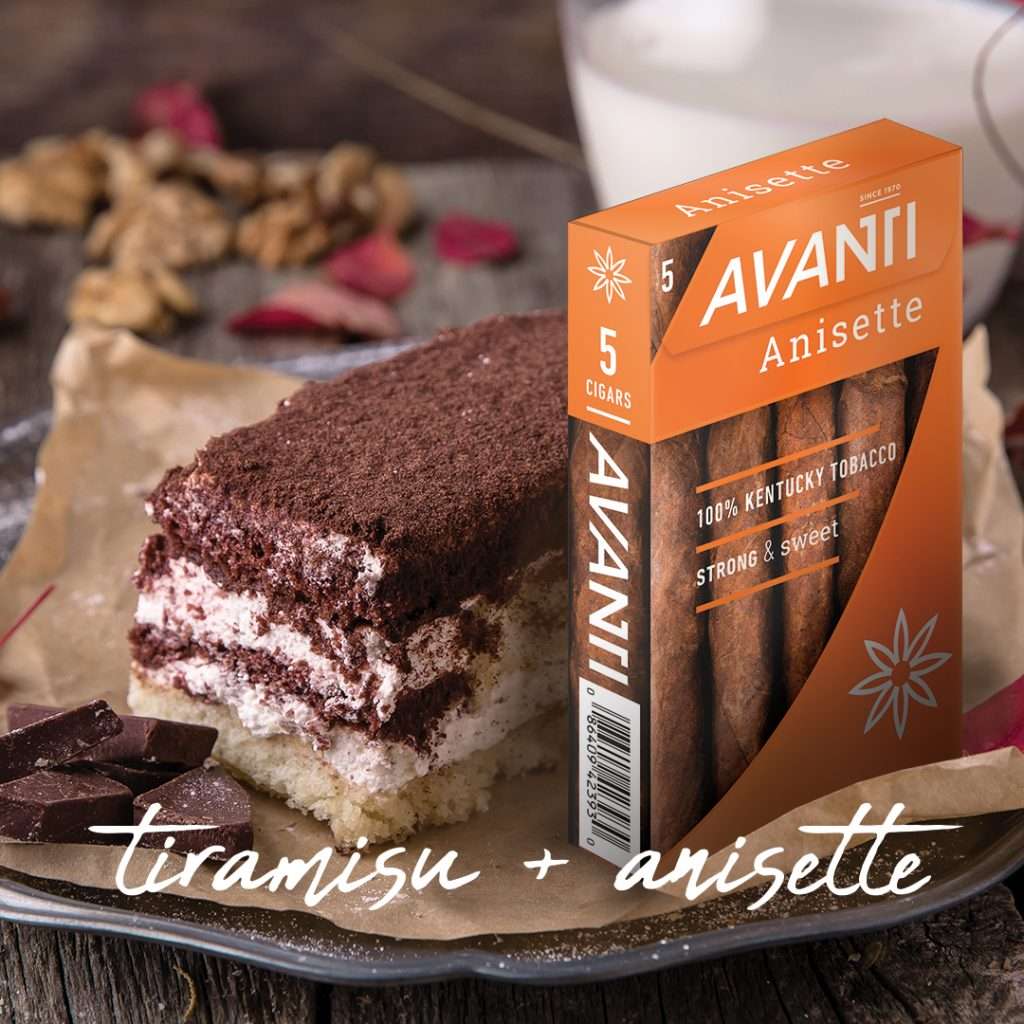 Avanti Anisette & Tiramisu
Avanti Anisette cigars are truly something special and offer a luxurious flavor, perfect for a post-dinner treat. We can't think of a more elegant and decadent dessert than a classic tiramisu, especially when paired with the sweet taste of an Avanti Anisette. Avanti Anisette is the perfect combination of strong and sweet and really comes to life when met with the coffee flavor of tiramisu.
What are your favorite Avanti cigar and dessert pairings? We're always looking for new ways to enjoy our cigars!