Caio! Today we are celebrating the Italian heritage that lives within all facets of Avanti by looking at Bocce. First documented in 5200 B.C., Bocce is a game with a rich and storied history within the nation of Italy. We can thank Giuseppe Garibaldi, a revolutionary who contributed to the unification and creation of the Kingdom of Italy and also popularized Bocce as we know it today.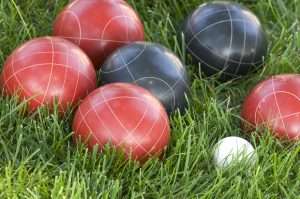 Cigars and Bocce have been paired together in recent years. Many cigar bars have adopted Bocce due to its relaxing yet competitive qualities. Bocce leagues are also making a resurgence with the creation of Major League Bocce which operates in 11 U.S. cities. Whether you'd like to compete in a league or just relax with friends, Avanti cigars provide an added experience for the beautiful game of Bocce.
Want to enjoy a game of Bocce with your friends? Here's a brief tutorial on how to play. During a game of bocce, each player is given two balls. A player continues to roll their balls until they get closer to the objective ball, known as the Pallino ball. Players are awarded one point for each ball closer than the opponent's closest ball nearest to the Pallino ball.
Enjoying an Avanti cigar and playing Bocce with friends and family is a perfect way to unwind and have fun. Pick up a pack of De Nobili Longs in our store for a long-lasting cigar to last you the whole game.