At Avanti, we're big fans of cherries. We love to enjoy a Cherry Avanti on its own, but we have to admit they're just as great when paired with a sweet treat. In honor of National Cherry Day, here are some cherry and frozen dessert pairings you need to try!
---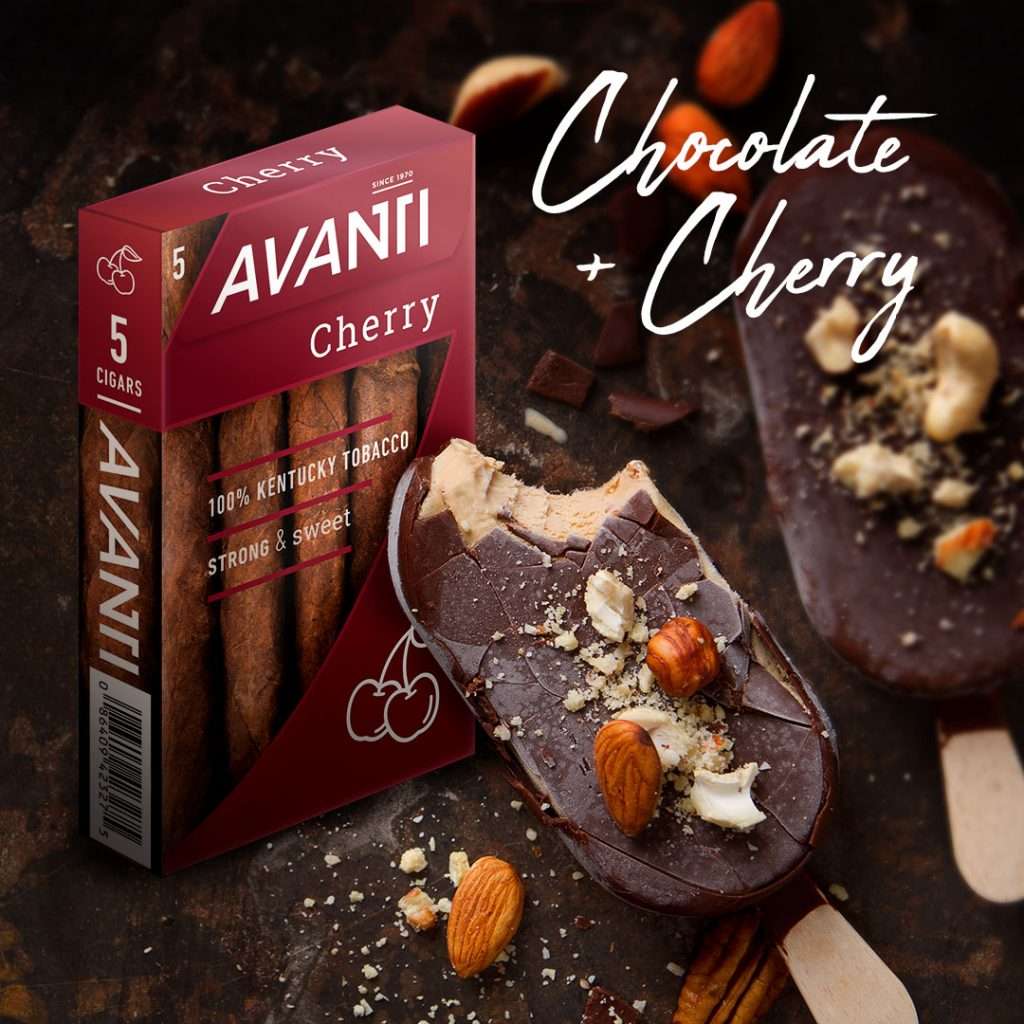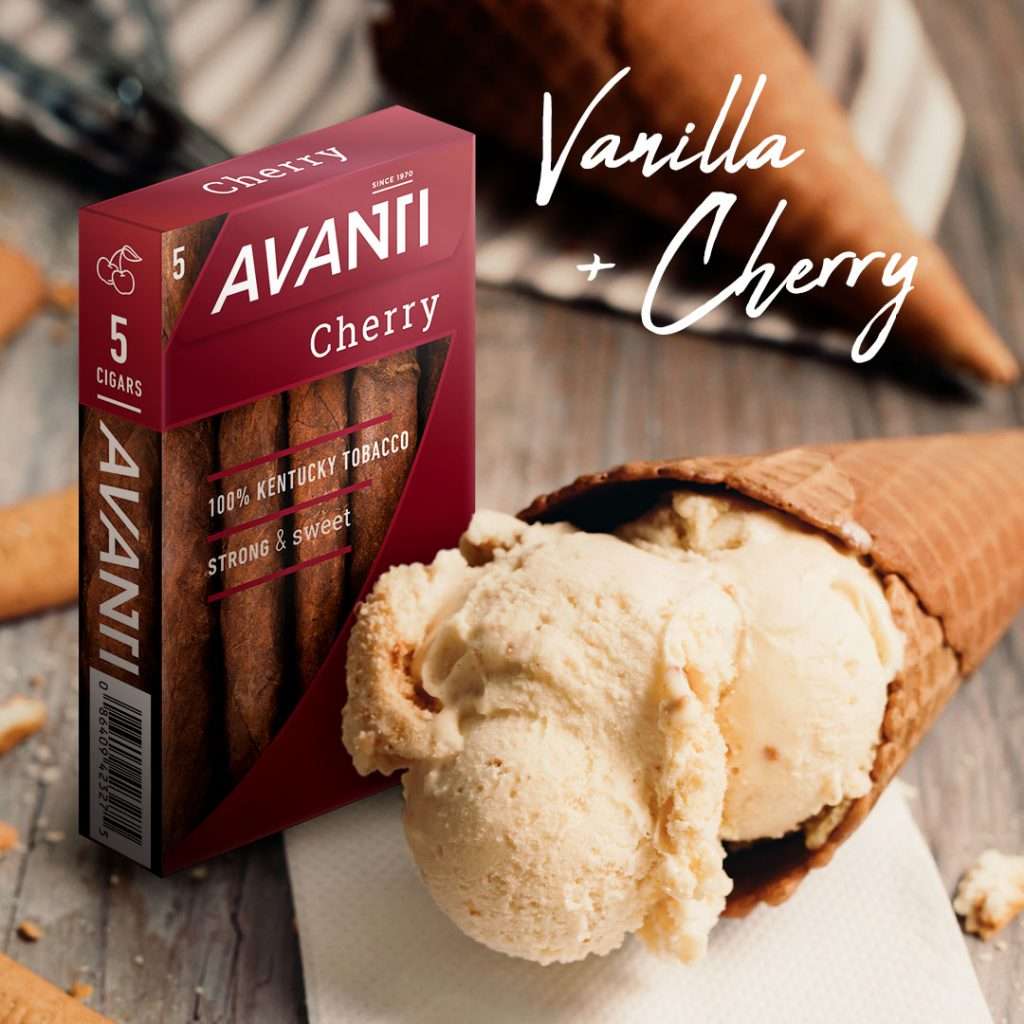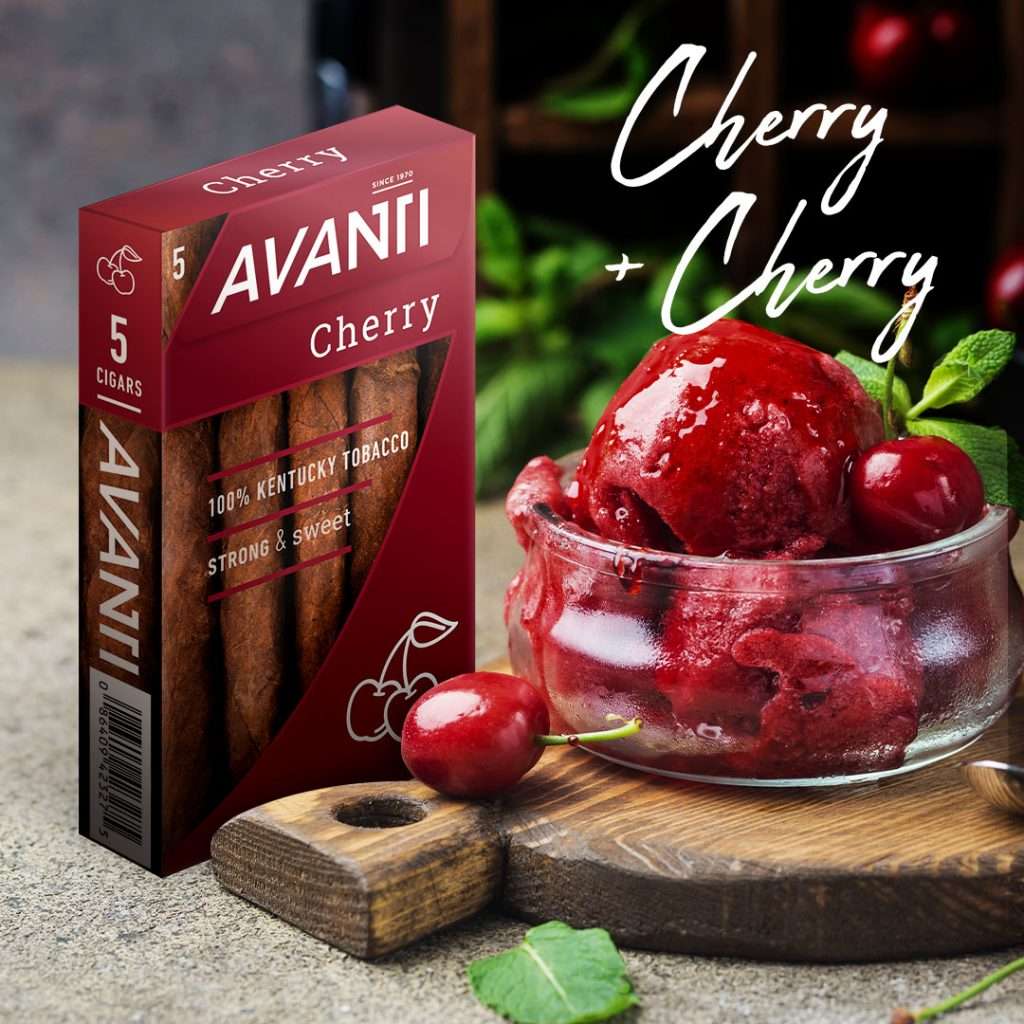 Chocolate + Cherry
An Avanti Cherry is sweet and slightly tart, making it the perfect companion to anything chocolate. The sweetness of the chocolate brings out the tartness from the cherry, creating a bold and rich smoke experience. Not a fan of super sweet things? Dark chocolate pairs exceptionally well also. An Avanti Cherry pairs well with Italian chocolate on its own or with a smooth frozen chocolate Fudgesicle.  
Vanilla + Cherry
The smooth, sweet taste of vanilla paired with the sweetness of an Avanti Cherry makes cherry and vanilla an outstanding duo. It's sweet, light and perfect for any dessert lover. Try an Avanti Cherry with vanilla ice cream for a silky smooth smoke. If you're in the mood for spirits, try lighting up a Cherry Avanti with a glass of vanilla whisky straight from Tennessee. 
Cherry + Cherry 
What goes better with cherry than more cherries? The bold flavors of cherries enhance and elevate the cherry flavor in our Avanti Cherry cigars. Try a cherry dessert with a Cherry Avanti for twice the sweet and tart fun! A smooth, cool cherry gelato is the perfect pair for Avanti Cherry. Or try an ice cream sundae topped with hot fudge and a cherry for the best combination of vanilla, chocolate and cherry flavor!
Want to try one of these sweet pairings for National Cherry Day? Grab an Avanti Cherry on our website and light one up today!